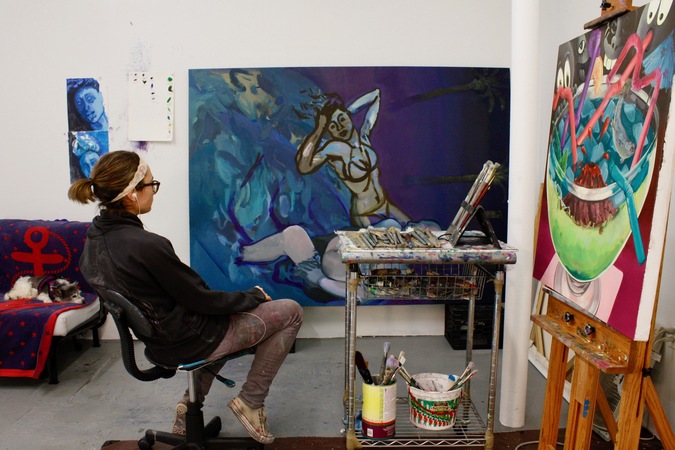 Sam Fein is an interdisciplinary artist who utilizes the visual form to create pieces that address contemporary psychosocial narratives. Her artwork incorporates elements of ethnography, nonlinear storytelling, magical realism, and absurdist humor. Rather than replicating the literalism of the physical world, each piece gives expression to a uniquely individualized reality. Her artwork has been exhibited at The American Visionary Art Museum (Baltimore, MD), Smack Mellon (Brooklyn, NY), and the HA&A at Hillyer (Washington, D.C.).
She holds a Master of Fine Arts from the Mount Royal School of Art at the Maryland Institute College of Art. She received her B.A. from Sarah Lawrence College and studied abroad at universities in Cuba and Argentina. She has been awarded a Fulbright research grant to the Philippines, a fellowship to the Vermont Studio Center, and was the James Rosenquist artist in residence at North Dakota State University.
Born and raised in Tucson, Arizona, she lives and works in Boston.